Quote and Buy Online Today
Free Quote. Instant ID Card
Protect Your Dreams by Protecting Your Car
You choose how to buy – in person, online, or over the phone
Your car is your ride to success, freedom and opportunity. Your car gets you to your job so you can provide for your family. It gives you the freedom to travel, have fun and enrich your family's life. Your car is more than just a ride.
Naturally, you take pride in your car. You worked hard to earn it, and now you need to protect that investment. That's what Illinois Vehicle Auto Insurance is all about. We make sure you get the right insurance at the right price. We are not selling cheap auto insurance in Illinois— we're offering quality coverage that is affordable and fits your budget. You get all the insurance you need without overspending. The key is having the right amount of coverage, and we're here to help you determine what that is. Give us a call or visit us at one of our local stores.
With so many insurance products available, you'll find the affordable coverage you need to protect your car — and keep your dreams alive.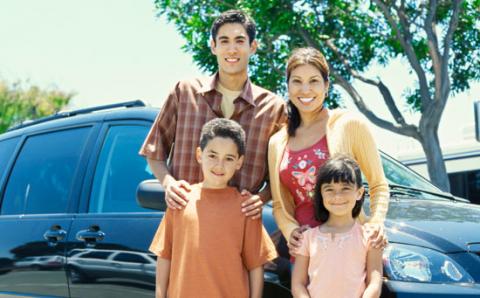 Why Illinois Auto Insurance?
Leading auto insurance provider to the Latino community for over 40 years

Personal service in our convenient neighborhood locations

Agents in your community, all professionally trained & licensed
Read more about us >