Rockford, Illinois Auto Insurance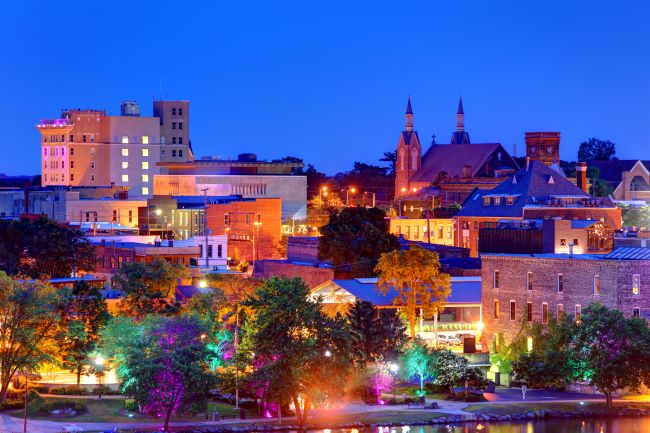 Welcome to Illinois Vehicle Auto Insurance, Rockford. You're in the right place.
Rockford's large population means that many drivers are looking to purchase auto insurance. Illinois Vehicle Auto Insurance provides insurance for your car, truck, or motorcycle at a great rate. Illinois state regulations require all drivers to carry minimum liability coverage, so be sure you're covered.
Illinois Vehicle Auto Insurance offers quality coverage that is affordable and fits your budget. Whether you need state minimum liability, maximum coverage, or an SR-22 certificate, we can cover it. Our agents specialize in creating affordable policies, customized to meet your needs.
We pride ourselves in serving the Rockford community and proudly accept licenses from other states and countries, along with matrícula consulares. We also offer auto insurance coverage through several insurance companies, to help meet your family's unique needs.
Stop by one of our Rockford offices for a free quote and take advantage of Illinois Vehicle's great rates today!
About Rockford, Illinois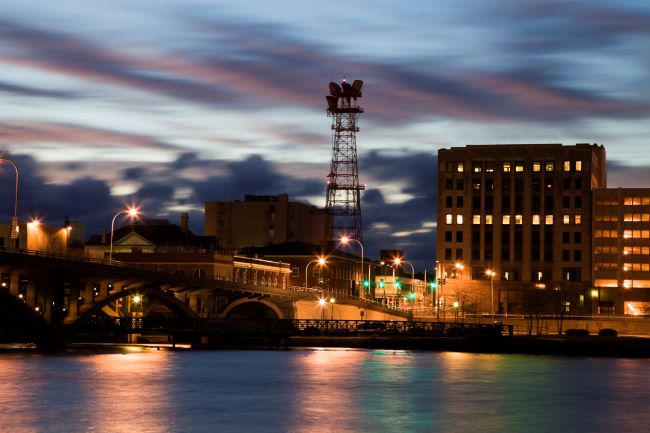 A breathtaking river view of Rockford during sunset with a slight cotton candy sky.
Rockford, Illinois was first settled in 1834 by Germanicus Kent, Thatcher Blake and Lewis Lemon, who decided to name their town "Rockford" because of the excellent ford across Rock River. The settlement was first chartered as a city in 1852, beginning as a quiet country village. Rockford quickly became a bustling city with the development of the Rockford Water Power Company and the Galena & Chicago Union Railroad.
Today, Rockford is known for its beautiful parks along the Rock River, which all offer calming waterfalls, walking paths and tea houses. Capitalizing on the lovely scenery, Rockford is full of flea markets and farmer's markets that feature local vendors' fresh produce, baked goods, handmade items, jewelry and more.
While traveling, it's important to carry the best insurance with proper coverage. At Illinois Vehicle Auto Insurance, we'll help you figure out what insurance fits your specific needs best. Illinois State regulations require all motorists to carry minimum liability coverage. We offer the required auto insurance for Rockford, Illinois and more.
Stop by one of our Rockford locations for a free quote today!