What to Know About Car Insurance Without a Driver's License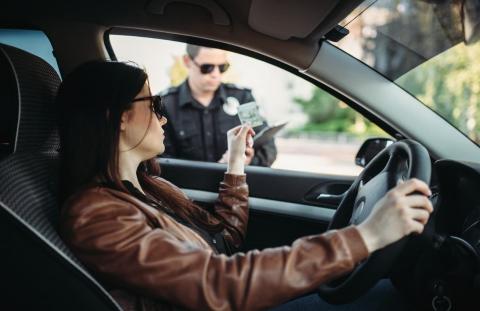 A common question among unlicensed drivers is: "Can I get car insurance without a license?" It may seem counterintuitive to buy car insurance without a valid license, but there are circumstances where unlicensed drivers still require the protection of an auto insurance policy.
Below are reasons why someone without a state-issued license may need to purchase car insurance, and how companies like Illinois Vehicle can help unlicensed drivers get insured.
 
Reasons You May Need Car Insurance Without a Drivers License
It's true: you can get insurance without a license, and there are situations where it's necessary. These are some of the most common reasons why someone who doesn't drive would need to protect a vehicle:
1. You're in the Process of Getting Your License 
Most states offer provisional licenses to people learning how to drive, but unfortunately there is no such thing as a provisional insurance policy. This means if you're driving a car with a learner's permit, whether you're a teenager or an adult, the vehicle you're driving must be insured.
2. You Have Health-Related Issues 
If you're unable to drive due to physical or cognitive constraints but have a caregiver that drives your vehicle, you may need car insurance for another person to drive your car.
3. You Have a Personal Chauffeur
Personal chauffeurs are not just for the rich and famous anymore; in fact, some senior citizens who no longer have a valid license, cannot drive, or don't feel comfortable behind the wheel will hire a personal driver to take them to appointments. In these instances, the car owner may need car insurance for the individual who is driving them around.
4. You Cannot Obtain a Valid Driver's License
If you need auto coverage but are unable to obtain a driver's license from the state you reside in, you can still get insurance with your currently issued passport or Matricula Consular ID.
An up-to-date passport or Matricula Consular ID will allow you to obtain cheap car insurance without a driver's license from companies like Illinois Vehicle.
 
Can You Get Insurance with a Suspended License?
If you're driving with a suspended license because of a DUI, traffic violation, or failure to pay child support, Illinois Vehicle offers different options for you to get insurance with a suspended license.
We always recommend you do your homework to understand how much auto insurance coverage you need for your particular circumstance. .
 
Getting Insurance Without a License
Whether or not you have a proper driver's license, you should have auto insurance for the security it offers. At Illinois Vehicle Auto Insurance we insure all drivers, and even provide car insurance for drivers without a driver's license.
While driving a car in the United States without a valid state-issued driver's license is illegal, we can still issue you a policy insuring your vehicle. If involved in a car accident you will still get a ticket for driving without a valid license, but your auto insurance policy will pay for the damages up to your policy limits.
Are you wondering how to get car insurance without a license? Get a free auto insurance quote from Illinois Vehicle.