How to Build Your Own Emergency Car Kit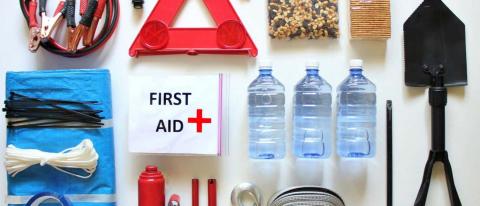 None of us ever want to be stranded and not be fully prepared. But not to worry, here are a few essentials you should have in your emergency car kit, along with some great tips to help you prepare in case of an accident.
 
What to Put in an Emergency Car Kit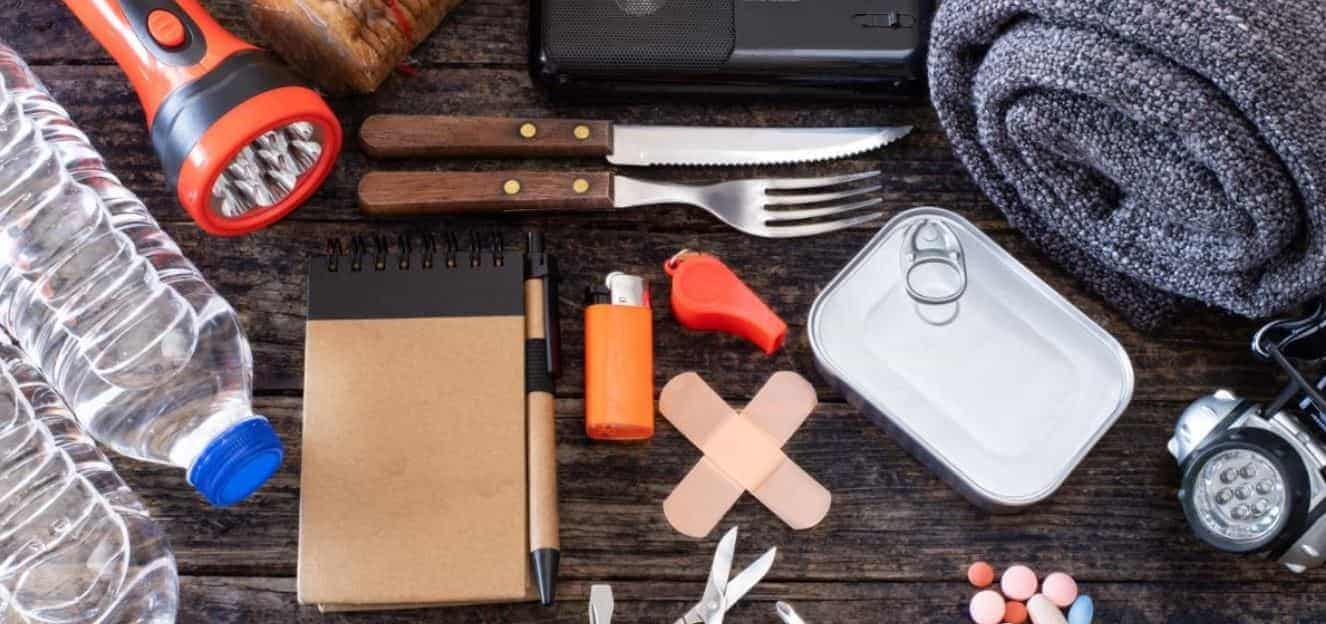 In an event of an emergency, you may not have time to grab the necessary supplies, which is why an emergency car kit should be ready at all times.
 
A 2019 AAA Foundation survey found that Americans spend 70 billion hours behind the wheel; which means that, at some point, many will find themselves in an emergency situation. It is important to be prepared with a fully stocked emergency car kit if an incident occurs.
 
While the kit should be customized to you and your family's needs, every emergency kit should include certain staple items. The following items should be a must in your diy emergency car kit:
First-aid kit
Visibility equipment such as; warning triangles or a neon visibility vest.
Jumper cables
Car battery charger
Flashlight and extra batteries
Road flares
Rags or blankets
Duct tape
Drinking water
Non-perishable snacks
Multi-purpose tool kit
Tire sealant and gauge
Emergency escape tool with seat belt cutter and window breaker
 
Keeping other forms of storage (like Ziplock bags, trash bags, empty cans for oil, etc,) in your car kit can be useful as well.
 
Make sure to periodically check your emergency car kit (it may need to be restocked and you will want to make sure no food has expired, water evaporated, etc.) You want to make sure that all items on your emergency car kit are up to date and work properly. 
 
Items to add for winter

During the winter months, it is important to update your emergency kit to include the following items for the colder temps:
Snow shovel
Cat litter (to use as traction for tires)
Warm clothes (including gloves, jackets, hats, etc)
Ice scraper
Hand warmers
 
These items will be invaluable in the event your vehicle gets stuck during an ice or snow storm and you are required to wait for emergency services.
 
In addition, consider adding some kind of entertainment to your emergency kit. In the event you need to save your cell phone's battery, consider packing some books to read or a deck of cards.
 
No two kits are alike, but adding the following items can be beneficial and handy if you find yourself stuck on the road for an extended period of time. It is always better to be over prepared than to be struggling when an emergency occurs. Consider adding these additional items to your kit if you have extra room:
Toilet paper
Hand sanitizer
Trash bags
Bar of soap
Zipper storage bags
Items to add for summer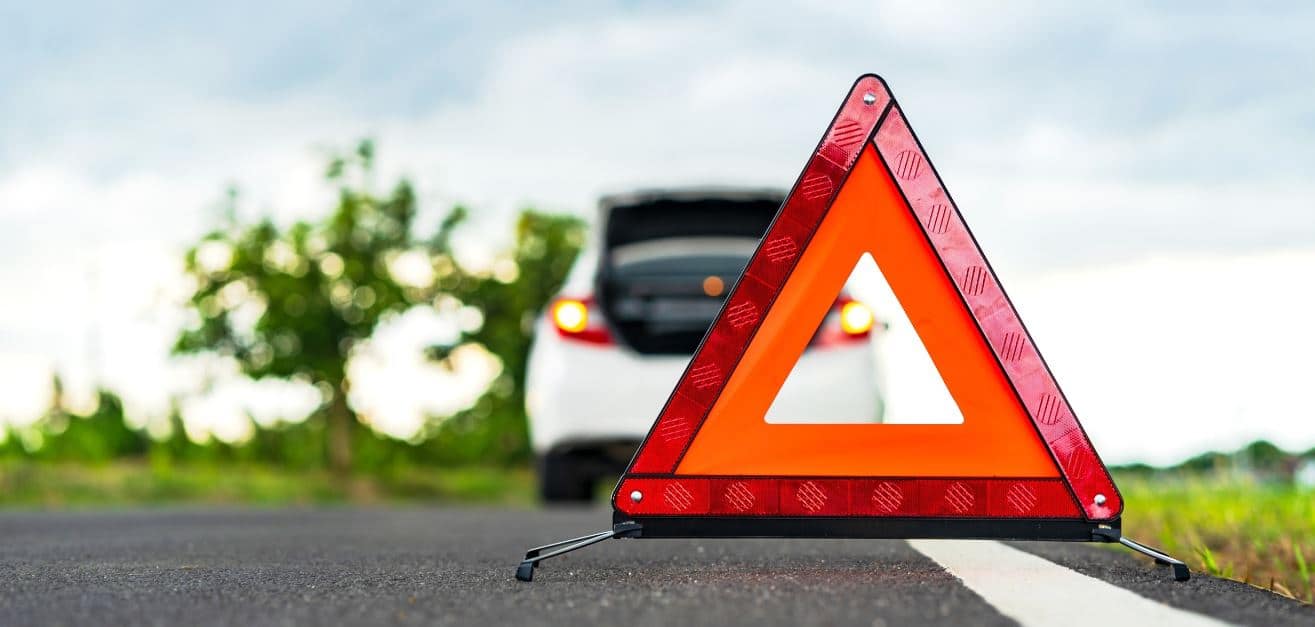 Warm temperatures can cause problems when it comes to your vehicle's performance and the summer heat can be brutal if you're stuck waiting for a tow or roadside service. Here are some things that should be in your emergency car kit for the summer months:
Water
Extra antifreeze
Sunscreen
Towels, car window shades, insect repellent, if you live or are traveling to a hot, humid place
Where to store Your Emergency Items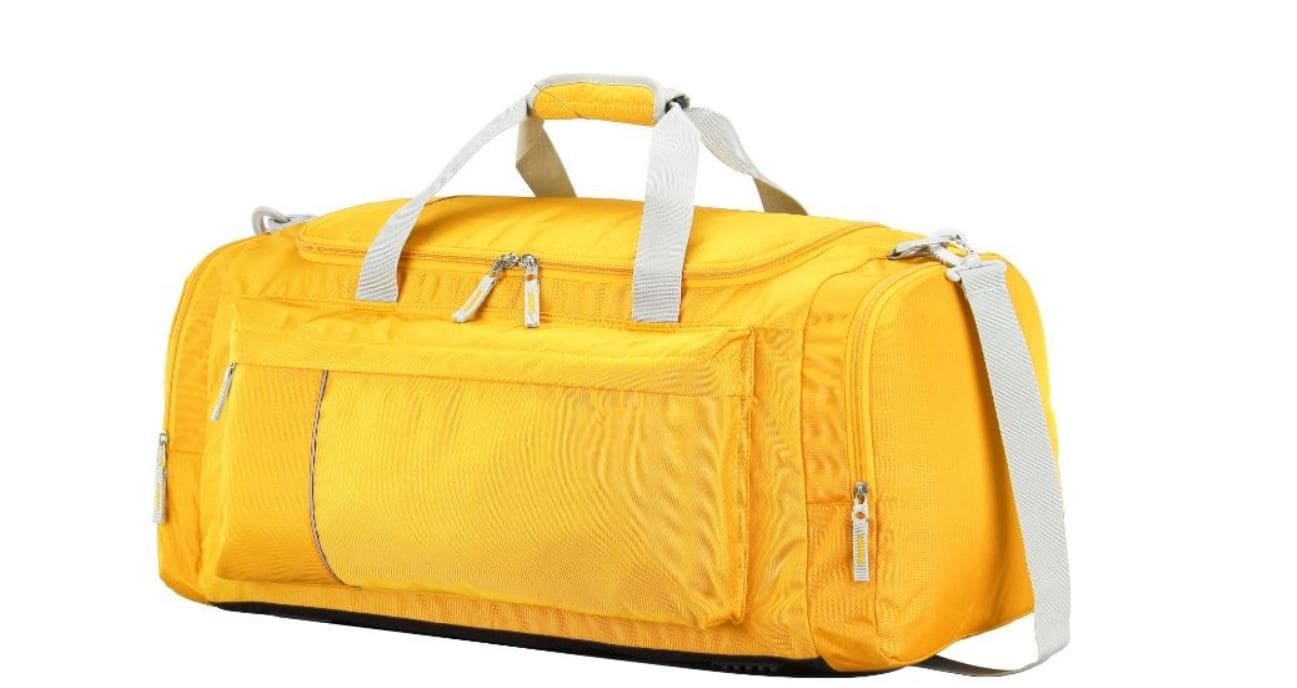 When it comes to deciding where to store your emergency car kit, it is a matter of personal preference and budget. You can store all of the necessary items in a plastic box, container,  duffel bag, or backpack. A bag with handles can sometimes be easier to carry and can offer multifunctional use. We also recommend looking at the space you have available inside your vehicle, try to make the best decision based on the space you are able to work with.
 
Where to Store Your Emergency Car Kit
Generally, the trunk is a good place to store all of your emergency items. However, if you are rear-ended or find yourself otherwise unable to get to your trunk, you will be out of luck. If you have enough room to keep your emergency car kit in the car with you such as underneath a car seat, you could benefit from being able to easily access all your supplies. No matter where you decide to put your kit, you will want to consider tying it down so it does not slide around as you drive.
 
Thinking About Buying An Emergency Car Kit?
If the thought of having to buy, organize, and store all the necessary items for an essential emergency car kit is not for you, do not worry, you have the option to simply buy a fully equipped kit. If you like to be super-prepared for just about any situation you could encounter while on the road, then you may want to search comprehensive kits that contain the necessary supplies in case of an emergency.
 
Here we compiled a short list with some of the best kits we found online. They are not only affordable, but easy to use in order to keep your family safe:
A great first option is the Lightweight Roadside Rescue Emergency Assistant Kit.This kit will provide the safety and tools you need for any emergency while traveling. It comes in a sturdy storage bag so you can easily stow it anywhere in your vehicle.
If you live somewhere where a winter roadside emergency kit would be a better option, then you may want to consider the  AAA 65-piece Winter Severe Weather Travel Kit. With this kit, you get a compact 65-piece road assistance kit for winter conditions along with a 46-piece first aid kit.
Finally, if you want a high-visibility roadside emergency kit, the Always Prepared Reflective Car Emergency Roadside Kit is a great buy. Their all-in-one kit is easy to use and set up. The reflective safety vest fits all sizes and the warning triangles can be propped up with ease to ensure other drivers can see your vehicle. 
Vehicle Safety Tips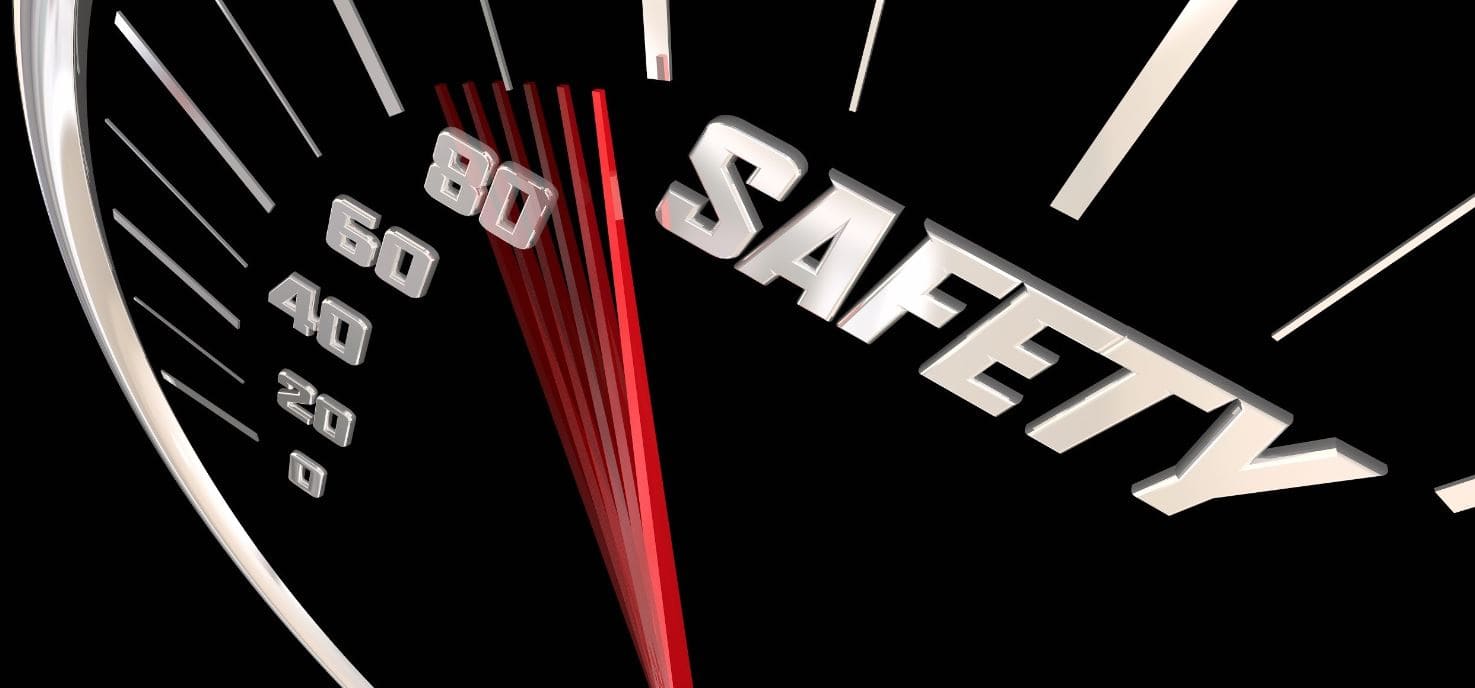 In the end, there are many things you can do to stay safe and reduce the chances of having to use an emergency car kit. Although you are not able to control all situations while you're on the road, there are certain precautions you can take to make sure that you are prepared.. Here are some extra vehicle safety tips to help you every turn of the way:
 
Keep your gas tank full in case of evacuation or power outages. A full tank of gas will also keep the fuel line from freezing during the winter.
Install good snow tires and ensure they have adequate tread.
Utilize chains for your car's tires if you're driving through the mountains.
Do not drive through flooded areas. Six inches of water can cause a vehicle to lose control or possibly stall and a  foot of water will float many cars.
Be aware of areas where flood waters have receded. Roads may have weakened and could collapse under the weight of the car.
If a power line falls on your car you are at risk of electrical shock, stay inside until a trained personal removes the wire.
If there is an explosion or other factor that makes it difficult to control the vehicle, pull over, stop the car, and set the parking brake.
If the emergency could impact the physical stability of the roadway avoid overpasses, bridges, power lines, signs and other hazards.
 
Keeping an emergency car kit in each vehicle you drive can give you peace of mind that you are well equipped in case of a breakdown or accident. These emergency kits also make an excellent gift for new drivers.
 
Having peace of mind is great when you are on the road. If you find yourself in need to save some extra money Illinois Vehicle is here to help. We know how precious your ride is and we want to make sure we do everything possible to keep you and your vehicle safe.
 
If you need to speak to a representative you can always reach us directly by calling 800-449-0170. Don't feel like giving us a ring? Get a quote online in less than 10 minutes.